Our faculty includes internationally recognized industry experts with a proven ability and passion for educating our clients on the proper methods for design and installation of fire protection systems. Learn from industry leading professional engineers, NICET certified technicians, and members of NFPA code and standard technical committees.
ASSE 7000 Certification Training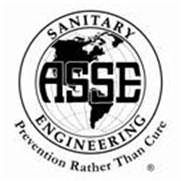 As an ASSE Approved School we provide complete training programs for ASSE 7000 Installer and Inspector Certifications. As the only ANSI Approved professional qualifications standard for residential fire sprinklers, ASSE 7000 provides assurance to the industry that only qualified individuals are installing and inspecting these systems.
Official Training Partner of PHCC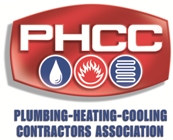 We are the official partner of Plumbing-Heating-Cooling Contractors (PHCC) National Association in providing residential fire sprinkler training to the plumbing industry. Together with PHCC, we are proactively ensuring that plumbing contractors have access to quality training for the proper installation of residential fire sprinkler systems.
Online Resources
We operate the home fire protection resource website Residential Fire Sprinklers .com featuring a frequently updated collection of industry news, educational materials and leading online resource related to residential fire sprinkler systems.